Vision
We believe it is our responsibility that children's essential needs are met and nurtured to ensure that they are ready to aim high and achieve.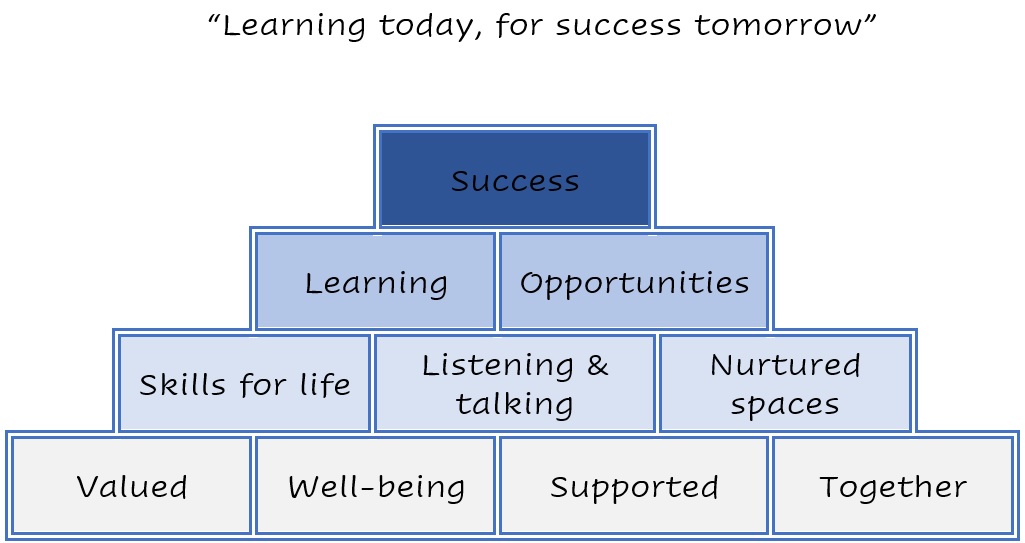 To achieve our vision and to ensure that all children are successful:
We will set high expectations, ensuring that pupils succeed and ready to continue as lifelong learners.
We will deliver a considered curriculum, to suit and support all children, providing them with knowledge, skills and understanding.
We will provide opportunities to deepen and widen their learning and life experiences.
We will teach a range of skills and values that are needed to be successful members of the community.
We will develop the children's speaking and listening skills, so they are able to communicate effectively.
We will ensure that our spaces are calm, welcoming and purposeful.
We will care for all children making sure that all they are safe, respected and valued.
We will develop their understanding of being physically and mentally healthy.
We will support everyone to achieve their very best.
We will work together with families and staff and in partnership with the community, putting the children at the centre of all we do.